Gleneagles, Scotland
Although the 2014 Ryder Cup is being played on the Jack Nicklaus, 7088 yard Centenary Course built in 1993, the courses at Gleneagles have a long and colorful history dating back to it's beginnings in 1919 when 5 time Open Champion James Braid created the Queen's and King's Courses. These cunningly designed courses, considered by far to be Braid's best, are loaded with deception where a golfer's strategic judgment is his key to success. Steeply sloped raised greens, yawning bunkers awaiting the misplayed shots from narrow fairways require thoughtful placing of every shot.
The May 1921 Golf Illustrated ran a feature article on Gleneagles. Full of praise from Braid's great competitors Harry Vardon, "no finer course anywhere" and James H. Taylor, "majestic is the only proper word to describe it" writer Donald Matheson came up with a headline that said it all...
"Gleneagles, A Scottish Course that Promises to be as Famous as St. Andrews, The Home of Golf."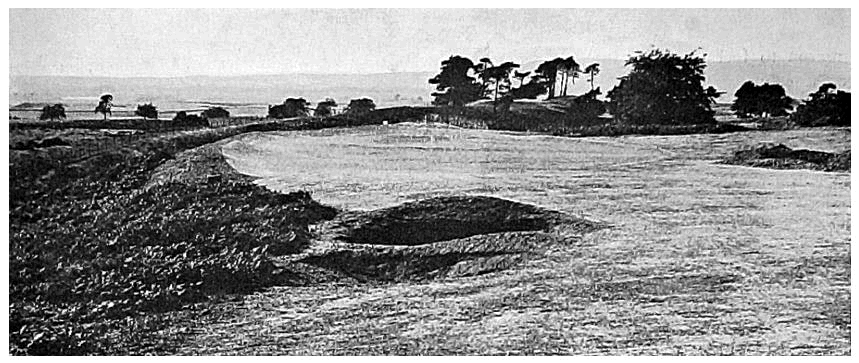 Above, The "BLINK BONNIE," 6th hole King's Course, was described as "VERY SPORTY"
Below, a look at the fairway of "BROOMY LAW" , 4th hole King's Course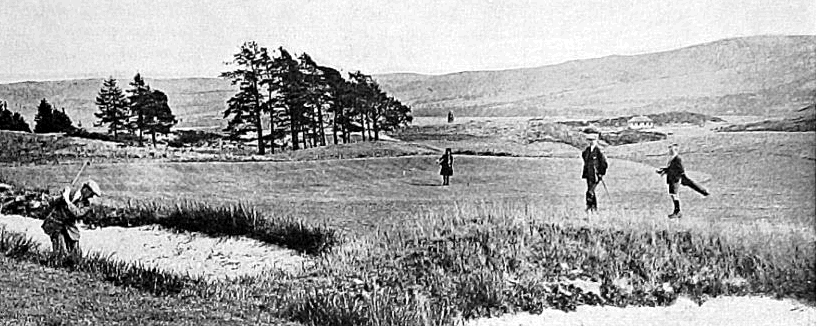 Above, the green complex of LOVES GAIT, 7th hole, The Queen's Course. (Nasty stuff)
Below, This photo of the approach shot at the 9th hole of the King's Course illustrates the importance Braid put on well played shots

To learn more about Gleneagles or other famous golf resorts, continue your search here....