Early American Golf Resorts
The Greenbrier The Homestead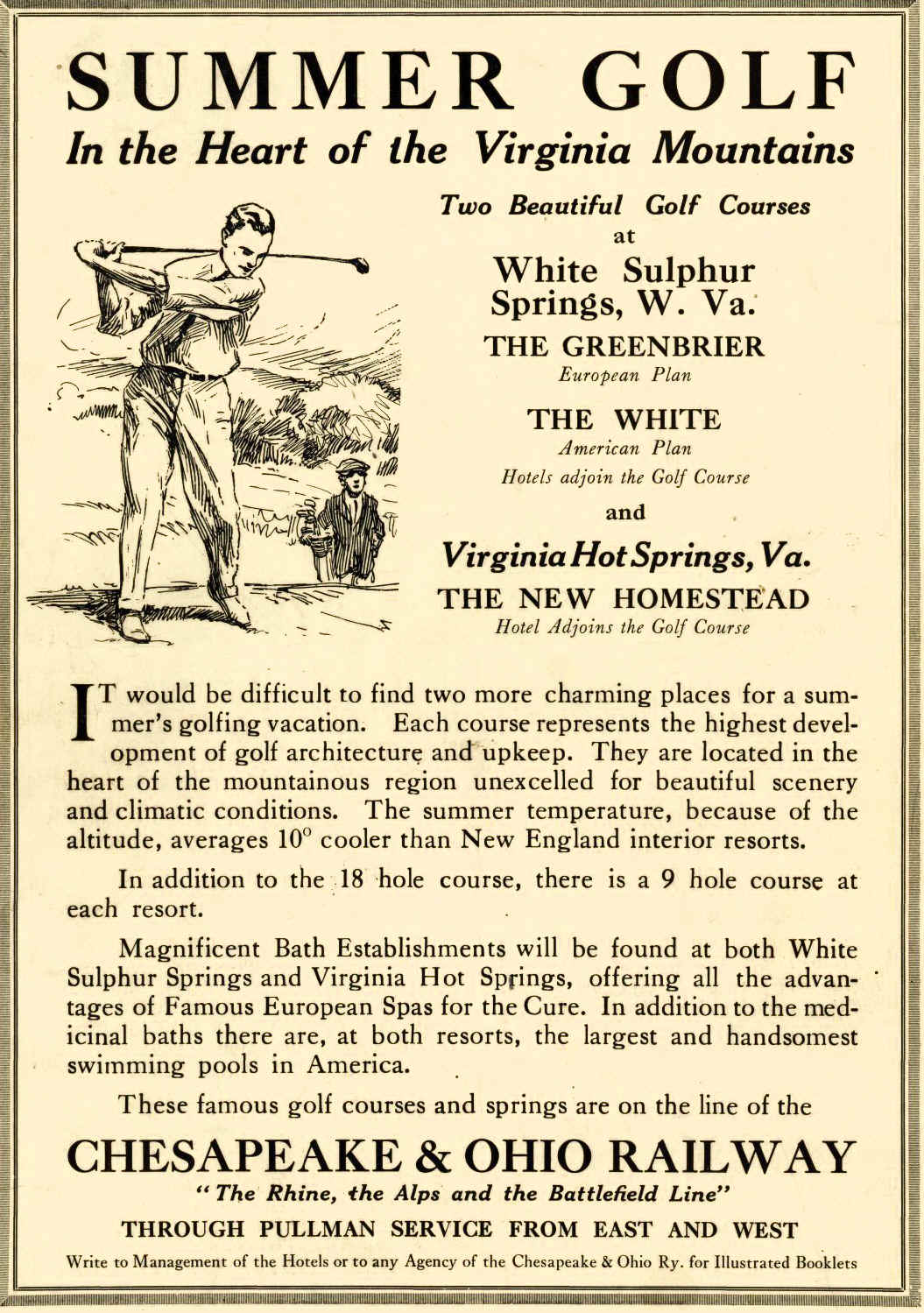 The Chesapeake & Ohio Railway's Greenbrier and Homestead Golf Resorts.
Between the two they have hosted 26 sitting United States Presidents.
The Old Course at The Homestead started as a six-hole layout in 1892,
and the first tee is the oldest in continuous use in the United States.
To learn more about Early American Golf Resorts, continue your search here....