Morton Plant the Griswold owner soon took a hand and began acquiring the surrounding property including Avery's and in 1914 Plant investing in excess of 3 million dollars expanded the course to 18 holes.


Plant and The Griswold thought that though The Shennecossett Country Club was now a delightful place for a round of golf, a couple things were still needed to put it into the higher echelon of golf.........

The first thing they did is what so many in golf clubs were doing at the time, in 1916 they commissioned Donald Ross to redesign the golf course, one through eighteen.

And although it would take until 1919 to complete due to World War I, the course by 1918 was considered one of golf's better courses, hosting the original "Dixie Kids" Red Cross Exhibition even before Ross's completion of this classic seaside resort's golf course.

Their second step, was to hire 1906 and 1910 United States Open Golfing Champion Alex Smith as the club's golf professional.

A fine teacher he had among his students 1926 United States Amateur Golfing Champion Max Marston and six time U.S. Women's Champion, golfing legend Glenna Collet Vare.

Smith also was able to attract golf's greatest players to Shennecossett as well. In 1923 Smith managed to attract "Four of the Nations Most Brilliant Women Golfers" to his Shennecossett Invitational.

Glenna Collett Vare emerged victorious in the finals defeating 1923 US Women's Champion Edith Cummings, "The Fairway Flapper". The semi-finals included Anita Lihme a golfer of note from Watch Hill, Rhode Island and future St. Louis District Champion Audrey Faust.

In July 1920, Smith also brought in perhaps one of the times greatest exhibition matches when Shennecossett hosted Harry Vardon and Ted Ray vs Walter Hagen and Jim Barnes. Vardon and Ray were victorious in what is often referred to as the most "interacting golf" ever played. Spectators filled the golf course for a day on "golfing thrills".

In 1968 The Griswold fell victim to the demolition ball and in April 1969 Shennecossett Golf Club was purchase by the Town of Groton.

The only public Donald Ross designed course in the state, Shennecossett is considered by many as the "Best Muni" in the country.

It surely one of the most historic as over the years, many famous golfers, like Vardon. Jones and Vare have walked the fairways at Shennecossett; Arnold Palmer, Francis Ouimet, Babe Didrikson, Marion Hollins, Harry Cooper and Tommy Armour, whose name you will find on the Club Champions board in the Mission Style clubhouse still used to day.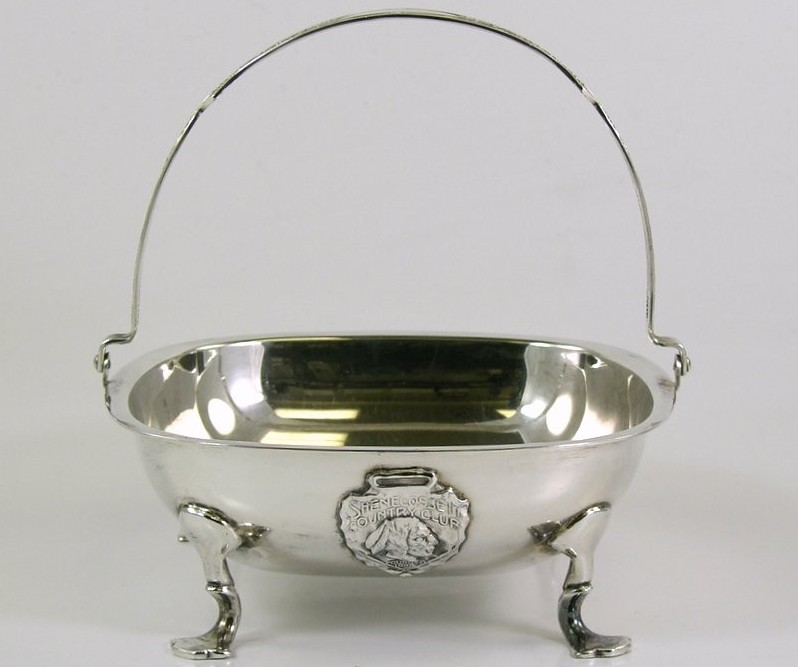 The Shennecossett Cup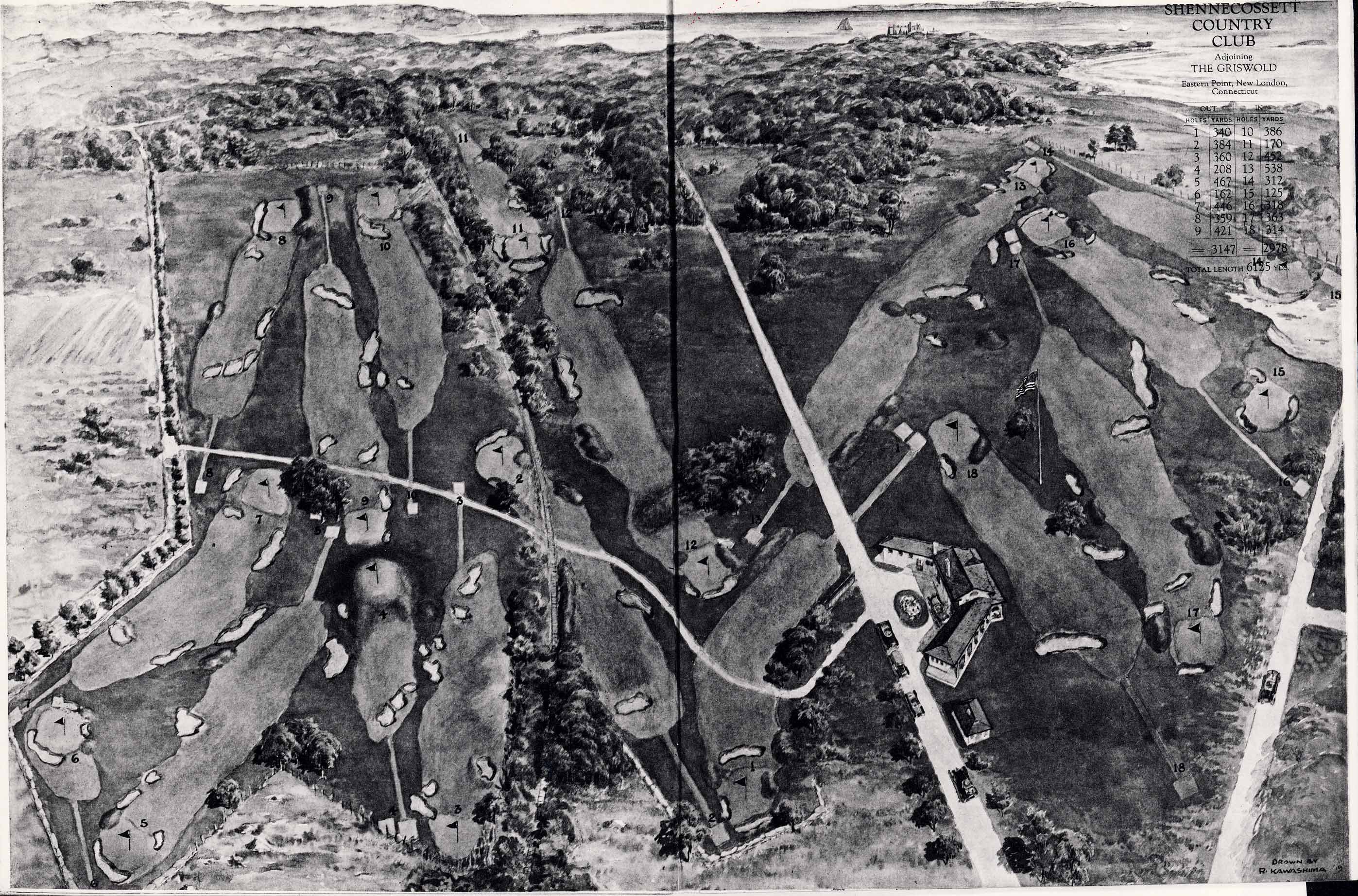 The Golf Course circa 1919

The Dixie Kids raised over $160,000
on their Red Cross exhibition tour.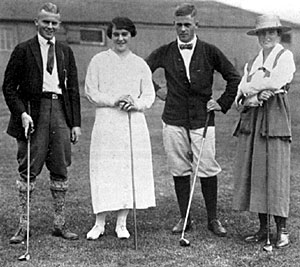 Perry Adair, Miss Elaine Rosenthal, Bobby Jones and Miss Alexa Stirling
Bobby Jones, Perry Adair, 2-time Southern Amateur Champion ( a/k/a "The Boy Wonder of Dixie" ), Alexa Stirling, 1916 US Women's Amateur Champion and Elaine Rosenthal Women's North South Golfing Champion.
Jones, Adair and Stirling were all members of Atlanta Georgia's East Lake Country Club. All were proteges of the Carnoutie golf professional Stewart Maiden. East Lake was designed by Thomas Bendelow, who was hired by George Adair, Perry's father, Elaine Rosenthal compiled an impressive amateur record while playing out of Ravisloe Country Club.